Combination Window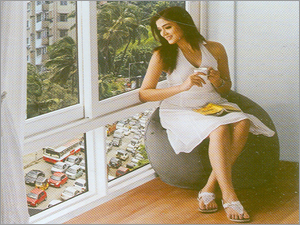 Combination Window
Product Description
Do your old windows keep noise out?

Traditional windows have gaps in the frame as well as between the wall and the frame, inviting unwanted noise. Not so with Fenesta windows. Welded joints, double seals and multiple point locks in Fenesta casement windows make them virtually airtight, reducing the menace of street noise.
Does rain fall outside? Or flow inside?

When wooden windows warp - as they often do - rain flows indoors through gaps. Aluminum windows are inadequate too but with new-age Fenesta the problem evaporates. Fenesta has engineered three different mechanisms - rain track, gradient slope and sill arrangement to keep out even lashing horizontal rain.

Do your old windows reduce air-conditioning costs?
Poor sealing in conventional windows raises air-conditioning costs. The problem magnifies with aluminum - a good conductor of heat. In sharp contrast, Fenesta is a poor conductor of heat. In addition, superior sealing, both in the window frame and between the wall and the window prevents cold airfrom escaping and hot airfrom coming in.

Do your old windows obstruct sunlight - and the view?
Both wooden and aluminum windows require crisscrossing bars to support their frames. Fenesta windows are much stronger. There are no cross-members to interrupt sunlight - and the view.

Are your old windows a work of art?

Are they an aesthetic feature? Do they add to the value of your home? Or do they look worn out? If they do, it's time to change to factory-made Fenesta windows. They add uniformity and character with stunning sizes and shapes.