Fenesta Bay Window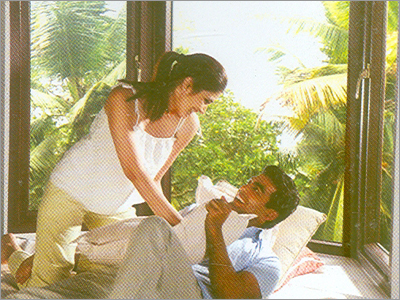 Fenesta Bay Window
Product Description
Do your old windows create more living space?

Old windows often act as a partition. Fenesta has the opposite effect. Sliders the length of entire balconies unite balconies with rooms.

Do winds rattle old windows - and your nerves?
Narrow air gaps form in old windows leading to whistling and rattling sounds. Fenesta has broader sections fortified with thicker steel reinforcements and a special invention called the Hurricane Bar.

How safe is your home?

The Fenesta Villa window hasaan integrated grill clamped to the window frame - unlike traditional grills that are fitted in the masonry. Most Fenesta models come with multiple point locks and the option of grills and toughened glass.

Do you keep your windows closed for fear of insects and mosquitoes?

Closed windows block much needed ventilation. Not anymore. Fenesta has a special bug mesh integrated into both its sliders and casements (windows that open inwards and outwards). In the Villa window, the bug mesh is standard.

Are your old windows termite resistant and maintenance free?

Old wooden windows warp, chip and are open to termite attacks. Aluminium windows bend and rattle. Both require constant maintenance. Not Fenesta. lts flawless finish outlasts buildings with just routine cleaning with soap and water.